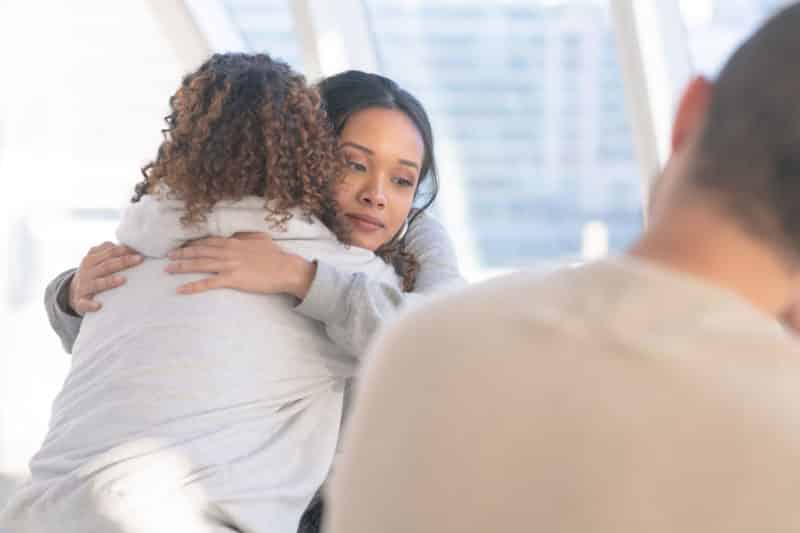 Overview
Metrocare is committed to promoting the health, well-being and safety of Metrocare team members, guests, and the individuals and families we serve throughout the organization. We are a team of over 900 in a variety of professions and backgrounds. Our roles include social work, psychology, psychiatric and primary care medicine, education, parent education, peer support, case management as well as the hundreds of business and administrative positions that help support and fund the services we provide to the community. From top to bottom, no matter the position, we are commited to becoming a Trauma Informed Company. We are improving and growing each and every day. Come join us and help us build and evolve!
Components for staff include
Offering competitive wages, benefits, and performance incentives that take into account education, training, and levels of responsibility in providing trauma-informed or trauma-specific services.

Creating a safe working environment that includes both the physical plant and policies and procedures to prevent harassment, stalking, and/or violence in the workplace and to promote respectful interactions amongst staff at all levels of the organization.

Establishing an organizational policy that normalizes secondary trauma as an accepted part of working in behavioral health settings and views the problem as systemic—not the result of individual pathology or a deficit on the part of the counselor.

Letting staff offer input into clinical and administrative policies that directly affect their work experience.

Providing vacation, health insurance (which includes coverage for psychotherapy/personal counseling), and other benefits that promote the well-being of the staff.

Implementing regular, consistent clinical supervision for all clinical staff members.

Providing ongoing training in trauma-informed services offered by the organization.
Goals for those we serve
Building a sanctuary for the individuals we serve starts with creating an environment that is welcoming, understanding, sensitive to all needs, and demonstrates we truly care.

Accomplishments of individuals in care are celebrated

Client Rights are posted clearly

Veteran program and recovery materials are available​

Empowering artwork is on display

Welcoming, positively worded signage​ in Spanish and English

Friendly greeting on arrival​

Staff manner is respectful, caring, welcoming, calm​

Staff offices are welcoming​

Quiet areas are available​

Privacy
Sign up for our newsletter