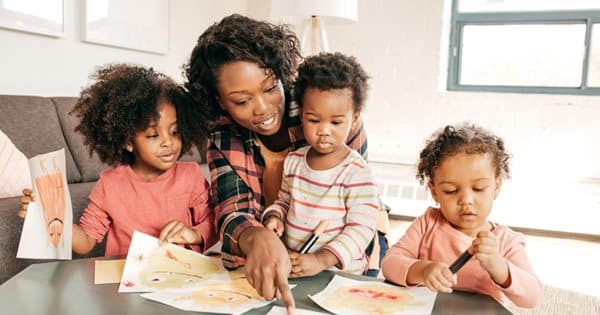 April 10, 2020
Being stuck at home without our normal routines and schedules during COVID-19, kids can get lazy and life can feel monotonous. Every family is looking for boredom busters, but as parents we want quality, at-home activities to support health motor, sensory, and cognitive development in kids.
At Metrocare, our child therapists have the amazingly important yet challenging task of educating and supporting kids in a therapeutic setting that is both productive and fun. When working with children as young as preschool age all the way up to teenagers, it can be a very daunting task to keep things fresh and exciting week after week. So, how do we help children develop the coping skills they need while keeping them engaged?
Even if it's just an hour or less a day, here are some of our therapist (and child!)-approved activities, arts, crafts, and ideas that also address anxiety-based disorders and promote relaxation and stress reduction in children:
Bored and looking for something fun to do after school? You just may be looking for some of the best DIY slime recipes to make awesome crafty, slimy wonders.
Image Courtesy DIY Projects for Teens
---
Did you know that there are thousands of different exercises for special needs? Where do you even start? Take a look at the top special needs home exercises.
---
Within minutes you will have a make at home shrinky dink. Try this cheap art project and your kids will love it.
---
How to make an origami mini notebook from one sheet of paper.
---
Food bloggers share their #1 most popular, absolute best healthy snack ideas and recipes! Quick, easy and so nutritious! You'll make these again and again!
Image Courtesy Two Healthy Kitchens
---
Play the fast-paced survey game based on the hit game show!
Image Courtesy DIY Projects for Teens
---
Guess the Disney song as fast as you can!
---
Science experiments you can do at home
Easy, 5-minute science crafts you can perform with ordinary objects and materials you have at your house.
---
Keep your kids busy and having fun inside on rainy winter days with this selection of 50 fantastic indoor activities for kids. Easy crafts + games.
Image Courtesy it's always Autumn
If you or a loved one is looking for support during this uncertain time, we offer multiple ways to access our programs virtually along with a Coronavirus Support Line at 214-743-1215. Learn more about the Metrocare Coronavirus Response.
Sign up for our newsletter