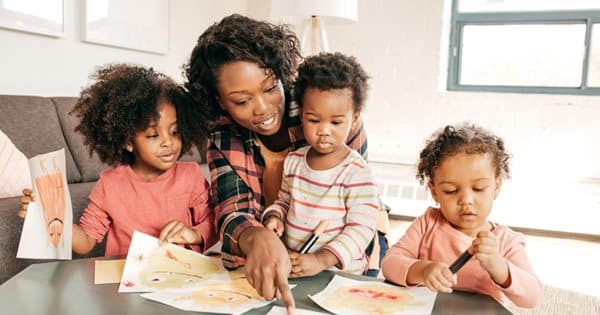 April 16, 2020
At MetroCare Behavioral Healthcare, we take your mental health as seriously as we take your physical health. Finding appropriate resources and support during such a time of uncertainty while still keeping you physically healthy is our top priority. Therefore, we have taken swift and early steps to make sure that we are keeping all of our clients safe.
We are very proud of our quick response to this crisis to ensure continuity of services for our clients. Before stay-home orders were issued in the state, MetroCare Services began to shift how we provide services to allow people to still have access to support without having to leave the safety of home. This began with making our clinic as safe as possible should in-person services be required. This includes safety measures such as:
Maintaining a skeleton crew to keep as few people in the clinic as possible without disrupting care.
Keeping the number of people in our lobby to five or fewer at all times to allow for adequate social distancing.
Increased daytime cleaning and frequency of deep cleaning to ensure areas are properly sanitized.
Calling clients who must come to the clinic in advance and asking them to wear face coverings. When supplies are available, we are providing coverings to those who may not have their own resources.
Mailing prescriptions when possible to limit pharmacy visits. Having clients wait in their cars until their prescriptions are ready to limit number of people in the waiting area.
Providing triage guidance by observing the 6 foot rule during check in and providing curbside delivery for patients picking up medication.
In addition to making sure our physical offices are as clean and safe as possible, treatment that can be shifted from in-person to telehealth is being utilized whenever possible. We have converted 90% of our clinical operations from on-site to telehealth in just one week in order to continue daily operations of around 300 visits each and every day. For the duration of this crisis, professionals that will be utilizing telehealth to provide their routine services include Caseworkers, Prescribers, and Clinicians.
We have also reached beyond our current clients. MetroCare was the first organization in the state of Texas to offer a COVID-19 Mental Health Support Line (1-214-743-1215) to assist those who are feeling the stress of the stay-at-home order and all of the repercussions. Daily calls to our agency have doubled since the orders have been put in place, giving more people access to mental health support and services during this time. Additionally, our publication "Tips for Managing Anxiety in the Time of Coronavirus" has been shared by organizations, officials, and media affiliates across Dallas County.
We know that a time such as this causes increased anxiety, worry, and fear. Our number one goal is to ensure that quality mental health services continue to be provided with as little in-person exposure as possible in a clinic setting and ensuring that necessary clinic traffic is safe.
For additional resources on how to take care of your mental health during this unprecedented time, please visit MetroCare's Covid-19 resources webpage for up to date information on how we are here to support you.
our help is needed now more than ever. Now more than ever, we need your help to keep our efforts going.
Sign up for our newsletter