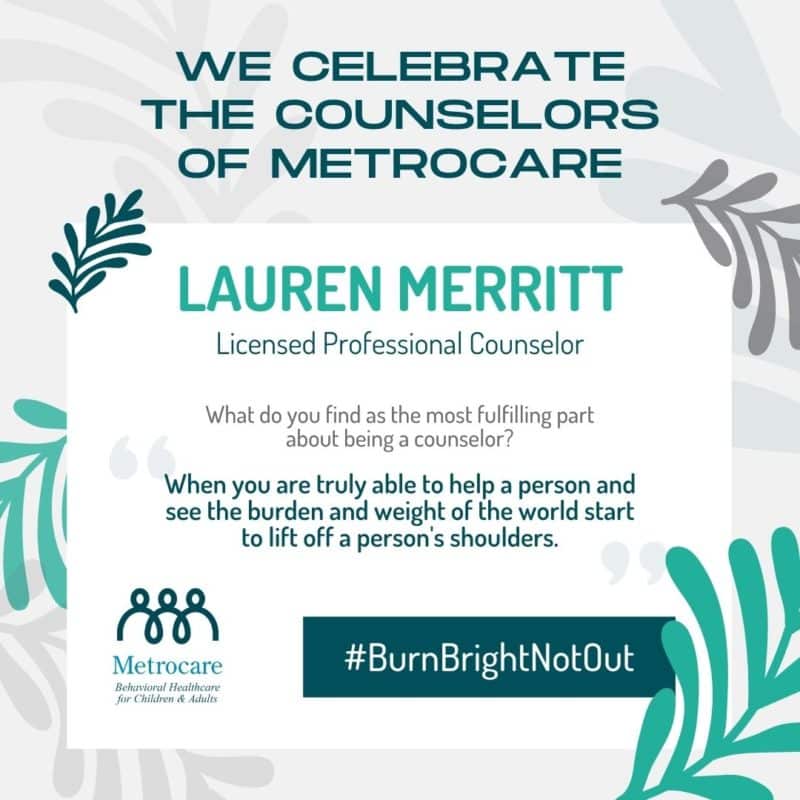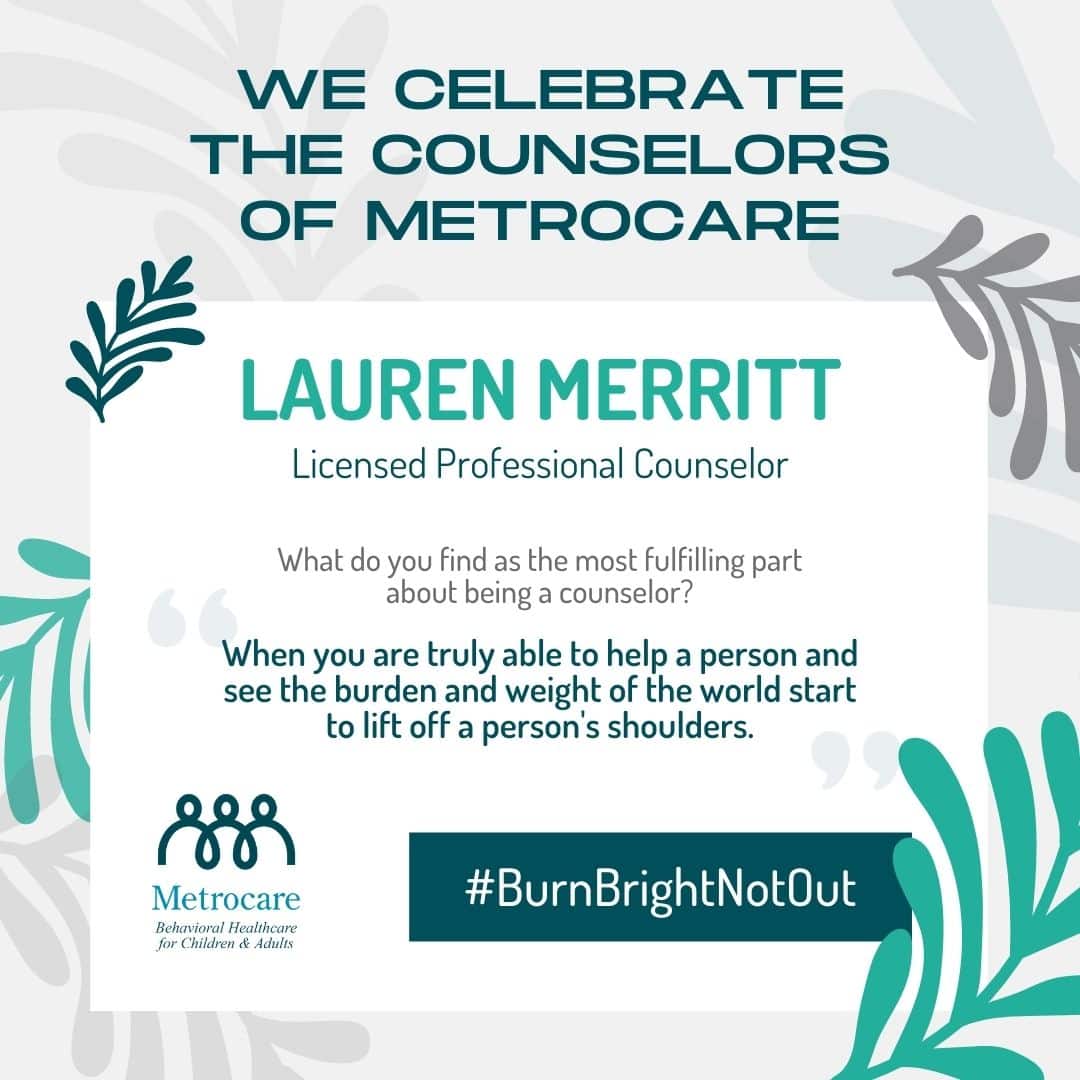 April 13, 2021
Meet Lauren Merritt
Licensed Professional Counselor
How many years of service have you had at Metrocare and in the industry?
I have been with Metrocare for 3.5 years and been in the social services industry for 13 years. My credentials include being a Licensed Professional Counselor (LPC).
What do you find as the most fulfilling part about being a Counselor?
I find the most fulfilling part being when you are able to truly help a person and see the burden and weight of the world start to lift off a person's shoulders.
Why do you choose to work at Metrocare?
Metrocare gives me an opportunity to work with people who otherwise would not have access to mental healthcare. Access to mental healthcare is a true issue in our society, and I want to be a part of the solution in making sure that anyone that wants help can get it.
Can you share a success story or a meaningful experience working with a client?
I recently had a client who was Deaf. I discovered through our conversation his feelings of isolation and frustration about being treated differently. After working with him consistentlyl, he left empowered and confident because I took the time to understand what he was going through and talk to HIM. Not only the person interpreting.
How is your work making a difference and informing mental health treatment best practices?
Every day I feel that Metrocare and our team at Grand Prairie is striving to do better and provide excellent care to our community. By showing compassion and providing trauma-informed care, we are reaching more and more members of the community that are in need. We are creating an environment that is safe and stigma free.
Tell us more about you!
I grew up here in DFW. I love to cook and travel. I was inspired to become a counselor by a desire to make a difference. I can't imagine being in a job where I felt like what I do every day doesn't matter. I wouldn't be where I am at today if I didn't have people that cared and believed in me, and that is what I want to provide my clients.
Sign up for our newsletter