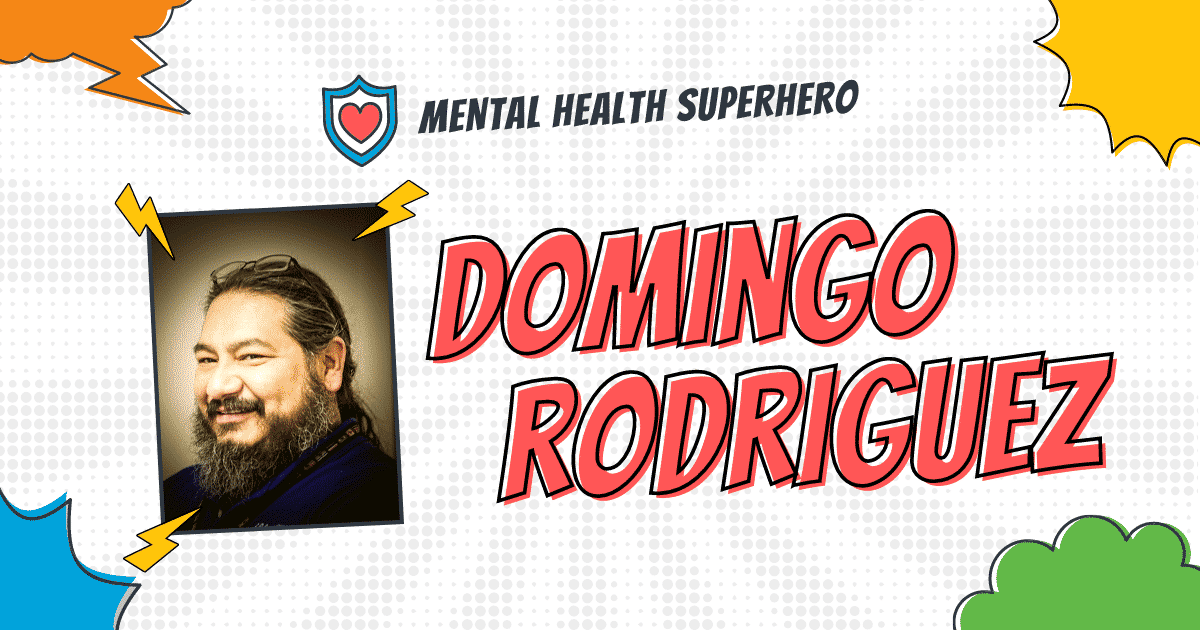 September 03, 2020
Meet ​Domingo Rodriguez
Peer Service Coordinator
What is your role at Metrocare?
I am the PSC for the Military Veteran Peer Network, MVPN-Dallas
What is the favorite part of your job?
​The satisfaction of knowing that I am making an impact in the lives of our Service Members, Veterans and Families (SMVF) in DFW
In your opinion what is your mental health super power that you offer to those you serve?
My Mental Health Superpower is the fact that I am a great listener! Because of that I am able to ask the questions that are really affecting the lives of our SMVF community.
Why do you choose Metrocare?
​I choose Metrocare because I believe in the mission. Like our Veteran communities, our home communities are all different and ​require more than just a cookie cutter type service, Metrocare provides that up front personalized service through care and compassion, and sometimes through a little "tough-love" that our clients not only need, but respond to. This allows them to be an active part of their treatment and recovery in more ways than one.
Can you provide a brief success story with how you've help impact someone life?
​I was notified of a female Veteran who was sleeping in her car while still working as a security guard, and was having some issues dealing with her PTSD. The unit she was attached to while in the military was the type that did not hold mental health issues specifically, in high regard. As a result she was not convinced that seeking help was the best thing for her, but some mutual friends had convinced her to seek my help in finding her services. After several discussions about why services would be good for her and after finding her housing services and some financial assistance for her car payments, she was able to also seek help at the Steven A. Cohen Military Family Clinic. This led to an aha moment that was a breakthrough for her to move forward in life. After six months of continued discussions and peer groups, she was able to get her own apartment, which led to a better job and eventually reconciliation. She eventually moved away to be closer to her family again, and even though she is not here, I have heard through mutual friends that she continues to prosper, has an apartment, is working a great job, in a stable relationship, and looking forward to finishing her degree. I revel in the fact that this happened, not because of me, but because of the community that I was able to guide her into and the fact that she trusted me enough to allow herself to be engulfed in the arms of that community.
In your role, what are you seeing around Dallas as it relates to the need for mental health services and how can donors support these efforts?
For the most part, donors are the catalyst that makes the majority of mental health services for the SMVF community happen. ​From the beginning of transition, the mental health of our SMVF, specifically the Veterans is dropped in a way that is almost unfair. In the military, no one wants someone who is labeled with a mental health diagnosis to operate their heavy equipment, or pack their survival equipment like parachutes, or even stand security duty with a loaded rifle! These actions keep you from performing your duty, which affects the mission, and this affects performance, or even worse perceived performance. All of this can cause you not to get promoted or picked for certain assignments. As a result it is not talked about, at least outside of training modules. It is always looked at from a point of view of either you are mission ready or your not. If you are not, then what good are you to the unit's mission. This attitude of your worth tied into the ability to function correctly carries itself over to when you are out of the military. The same goes for families, especially the spouses, since some actions of spouses and dependents can affect a Service Member's career. ​The VA by law cannot see certain Veterans and is currently only seeing 9 million out of 22 million Veterans in the US, which leaves many Veterans without coverage by anyone. The Steven A Cohen Clinic at Metrocare is a prime example of help for those who not only served, but help for those who loved and cared and even might have had a little more than heartbreak from our current and former Uniformed Service Members. Without donors and their generosity, especially for our specific SMVF programs, we would have a lot more people who feel like they're suffering and without hope.
Sign up for our newsletter