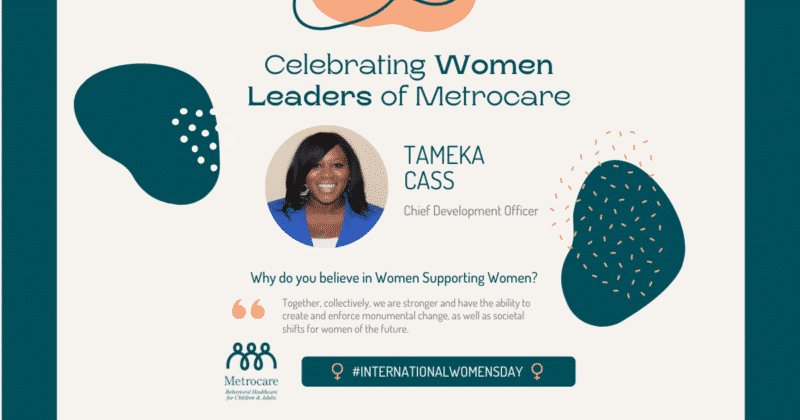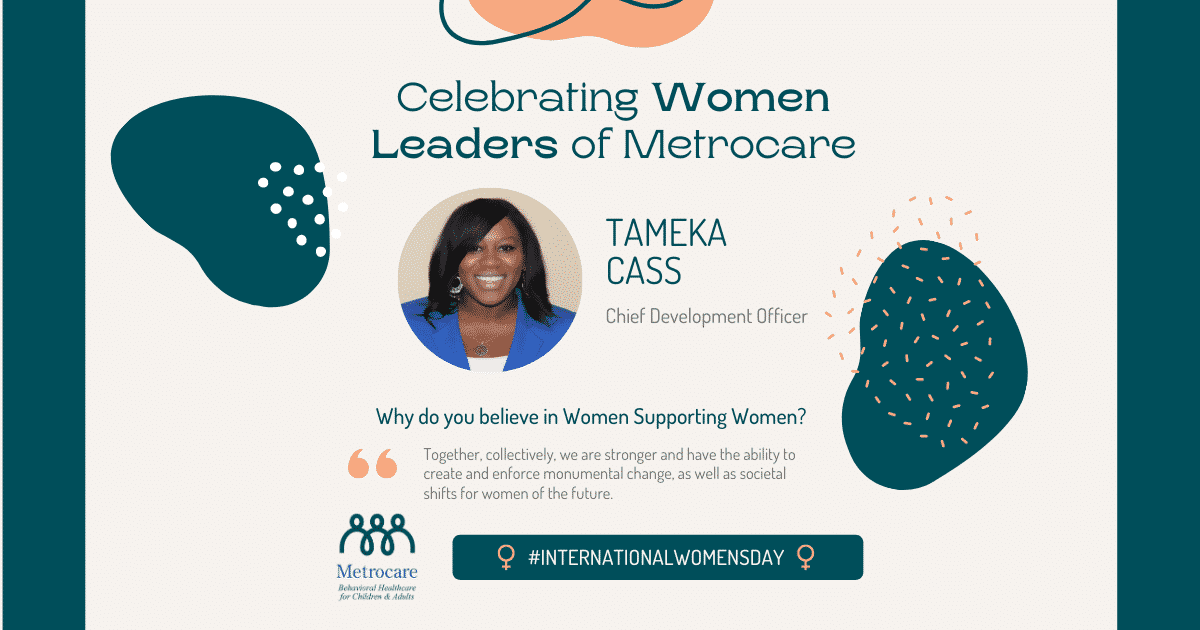 March 10, 2021
Meet Tameka Cass
Chief Development Officer
What is your role at Metrocare?
I am the Chief Development Officer at Metrocare where I have the privilege of leading the relationship building, stewardship, and development of donors, stakeholders, and community partners. Together, we can build bridges so that our Dallas community can access the highest quality behavioral health care and developmental disability services that will help make their lives meaningful and satisfying. At Metrocare, we see every day how changing minds is truly changing lives.
In August, I will have been at Metrocare for 8 years and have been in the development and nonprofit field for more than 20 years.
What is the favorite part of your job?
My favorite part of my job is knowing that my contributions from the work I do each day is changing lives for those in the community.
How would you describe your team and your leadership style?
My team is AMAZING! They are supportive and are always willing to go the extra mile to ensure we are successful. My leadership style can be described as Transformational Leadership.
In my experience, being energetic, passionate, and emotionally intelligent has helped me achieve goals, while encouraging my team to fulfill their potential. Additionally, I make it a practice to encourage my team to participate in decision-making processes, and through my actions show them they are an important part of the team. This helps foster a commitment to team goals. However, at times, given the complexity and scale of the work our team is responsible for, I have to make decisions that call for rapid decisions and decisive actions.
Why do you believe in Women Supporting Women?
Together, collectively, we are stronger and have the ability to create and enforce monumental change, as well as societal shifts for women of the future.
Sign up for our newsletter