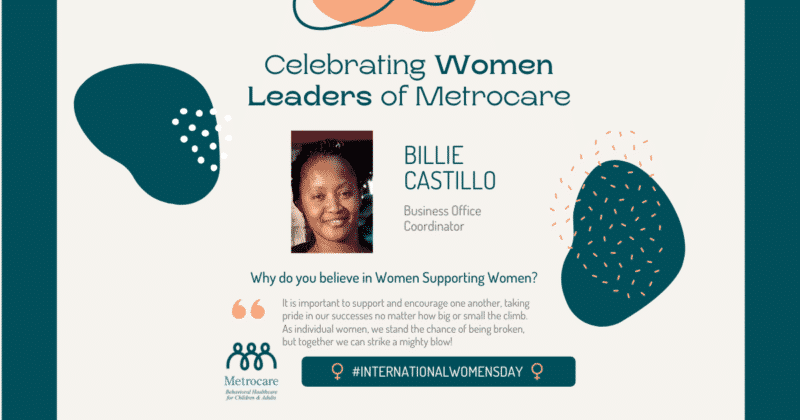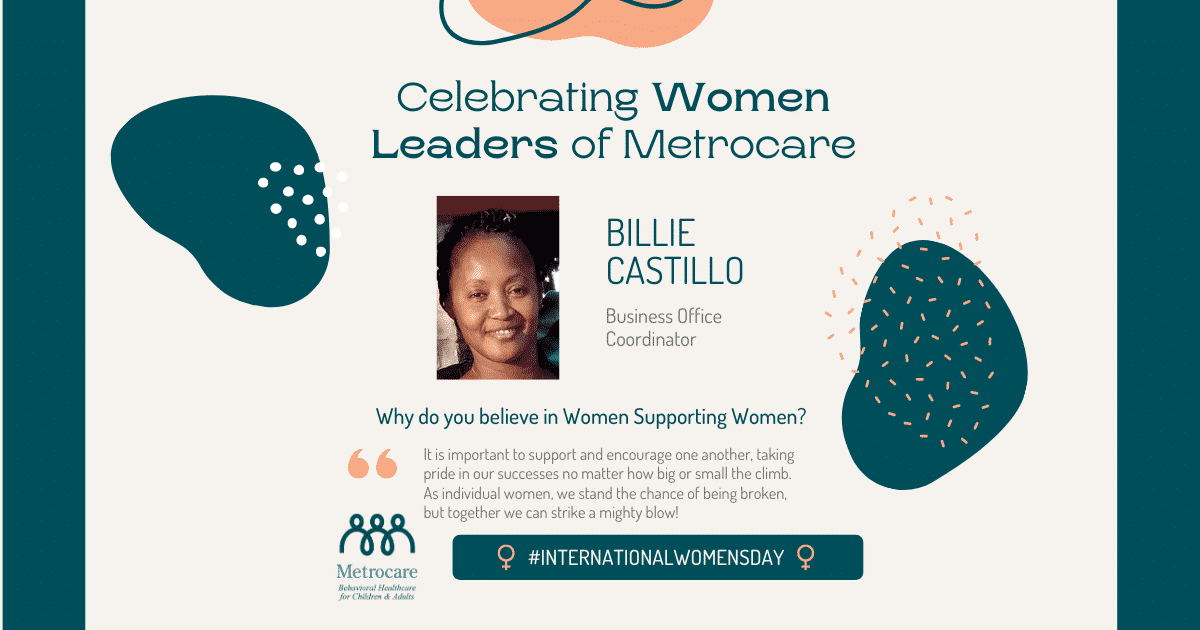 March 12, 2021
Meet Billie Castillo
Business Office Coordinator
What is your role at Metrocare?
I am a Business Office Coordinator across the Mental Health Division. I have been with Metrocare for 24 years and in management for over 20 years.
What is the favorite part of your job?
I love assisting the individuals we serve. I believe in the mission that lives truly do change when minds change. Ensuring the needs of the individuals we serve are met in a timely manner gives me the spark to keep on serving. My motto is "if the individual came to us, then they needed us, so do what you can to take care of the client."
How would you describe your team and your leadership style?
My team is very customer friendly and task driven. My leadership style is a combination of Authoritative and Pacesetting. I have a clear vision for my team, and I always provide them with clear direction and constructive feedback as we work toward our organization's shared goals. Working in business support, I focus on performance and meeting our daily goals to meet the needs of the individuals we serve and am always ready to jump in to help ensure those goals are met.
Why do you believe in Women Supporting Women?
The advancement of women in the workplace has come a long distance, but we are still striving to reach the equal level of opportunities. It is important to support and encourage one another, taking pride in our successes no matter how big or small the climb. Women have fought for equally for decades, asking to be recognized for our hard work and triumphs. As individual women, we stand the chance of being broken, but together we can strike a mighty blow!
Sign up for our newsletter