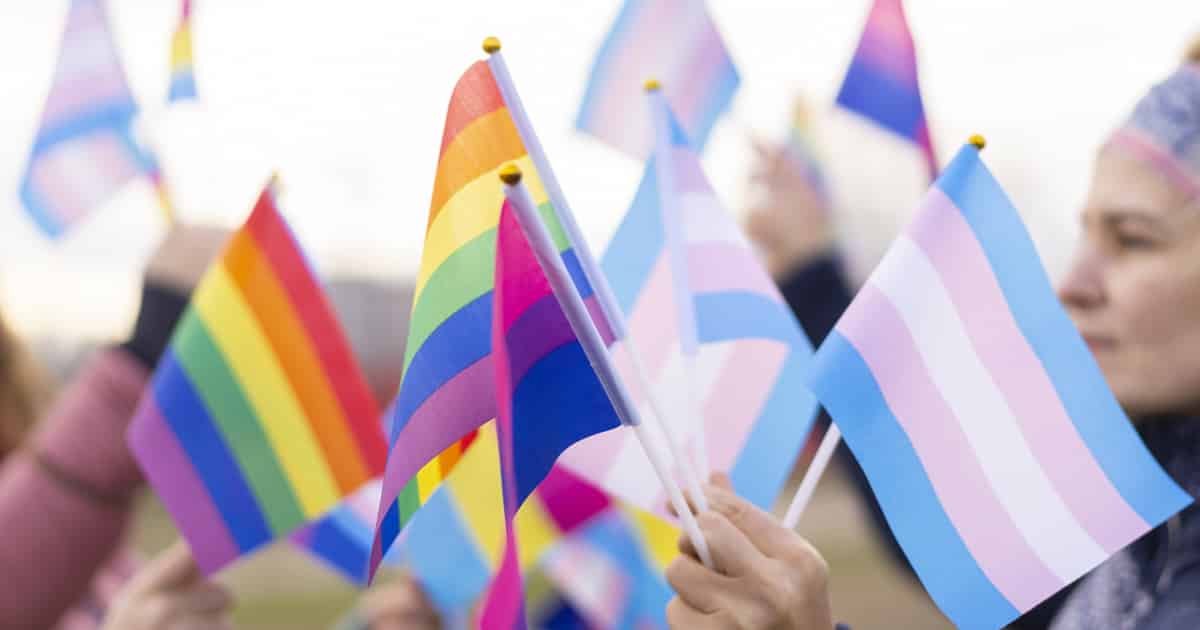 July 22, 2020
I didn't learn to read until I was in the fourth grade. My elementary school teachers grew more and more frustrated and in third grade I was placed in the "Content Mastery Program" which was just a fancy phrase that meant special education. But no matter how special this education was, my teachers still couldn't teach me to reach. The one thing they did succeed in was making me feel dumb. Eventually I was tested for learning disabilities at the Scottish Rite Hospital in Dallas, and I was diagnosed with Dyslexia.
The following school year I was enrolled in a school for children with learning disabilities called The Shelton School. By this point, my self-esteem was in much need of repair. I had been made to feel defective by the very people who were supposed to be helping me. But at Shelton it was different. More importantly, my fourth grade teacher was different. His name was Mr. Jones. There were only six of us in his class, and he made each of us feel as though we were special and gifted in our own unique way. Mr. Jones' kindness and encouragement saved me that year. He helped me see that I didn't need to be ashamed of who I was. He told me I wasn't learning disabled, just learning different.
That year, Mr. Jones read the book, Bridge to Terabithia, to us out loud in class. I remember him getting choked up when something pivotal happens to Leslie, the protagonist of the story. I remember how the whole class started to cry with him. I can still picture that moment – a grown man weeping along with 6 nine-year-olds. He taught us something about emotional intelligence in that moment. He taught me that boys DO cry. And, by the end of that year, he had taught me to read.
That same year, Mr. Jones had us choose a topic and prepare a class presentation. On the short list Mr. Jones had prepared was the topic of AIDS. The year was 1986 and the AIDS crisis was all over the news. I don't remember why I chose this topic, but I did. On the day of my presentation, I held up a poster board with pictures on it. One of the pictures was of a toilet with a red X across it. I told the class that you couldn't get AIDS from sitting on the commode. My presentation focused on the misinformation and myths surrounding the AIDS epidemic. It also focused on the stigma people suffering from HIV were facing. I received a good grade, and Mr. Jones seemed especially proud of my work.
I didn't know it at the time, but there was a reason Mr. Jones took a special interest in my presentation on the AIDS crisis. And as it turns out, he knew a great deal about stigma as well. It was the following school year when I heard the rumors that Mr. Jones was gay. Someone had seen his picture in a local article about the Turtle Creek Chorale, a Dallas choir consisting primarily of gay men. In the article, Mr. Jones was cited as the choir's ASL Interpreter. I don't know if Mr. Jones was hurt by the whispers, but he continued to teach at Shelton for many years.
When I think about Mr. Jones, I remember him as a kind man and an amazing teacher. But I also think about his tears. I remember him crying as he read Bridge to Terabithia to us. And I wonder how many tears he shed for friends who may have suffered in silence with HIV. I think about the whispers, and I think about the stigma of being gay that he must have faced all his life.
Because of Mr. Jones I learned to read. And because I learned to read, I went on to graduate high school and then college and ultimately my master's degree in social work. I wouldn't have an LMSW next to my name if it were not for Mr. Jones. Obviously, I owe him a debt of gratitude. But do I owe him more?
As a social worker I have a duty to follow the NASW's code of ethics. The NASW's code of ethics contains 6 ethical principles. Two of the principles read as follows:
Value: Social Justice
Ethical Principle: Social workers challenge social injustice.
Social workers pursue social change, particularly with and on behalf of vulnerable and oppressed individuals and groups of people. Social workers' social change efforts are focused primarily on issues of poverty, unemployment, discrimination, and other forms of social injustice. These activities seek to promote sensitivity to and knowledge about oppression and cultural and ethnic diversity. Social workers strive to ensure access to needed information, services, and resources; equality of opportunity; and meaningful participation in decision making for all people.
Value: Dignity and Worth of the Person
Ethical Principle: Social workers respect the inherent dignity and worth of the person.
Social workers treat each person in a caring and respectful fashion, mindful of individual differences and cultural and ethnic diversity. Social workers promote clients' socially responsible self-determination. Social workers seek to enhance clients' capacity and opportunity to change and to address their own needs. Social workers are cognizant of their dual responsibility to clients and to the broader society. They seek to resolve conflicts between clients' interests and the broader society's interests in a socially responsible manner consistent with the values, ethical principles, and ethical standards of the profession.
The protests over George Floyd's death in recent weeks and the Black Lives Matter movement have caused me to think about these two principles. I have had to question whether, as a social worker, I am being true to these values. And as Pride month is celebrated in Dallas this coming weekend, I find myself asking the same question.
Only 3.5% of the U.S. population identifies as lesbian, gay, or bisexual1. But of those, over 39% reported having a mental illness in the past year2? That is 4.5 million people – more than the entire population of Kentucky3. LGBTQ+ people used mental health services at 2.5 times higher rates than their "straight" counterparts4. They are also at particular risk for experiencing shame, fear, discrimination, and adverse and traumatic events. There are many negative stereotypes about being LGBTQ+ which makes many uncomfortable letting people know this important part of their identity. When people do openly express this part of themselves, they face the potential of rejection from peers, colleagues, and friends5.
Stigma/Social Issues
Research suggests that LGBTQ+ individuals face health disparities linked to societal stigma, discrimination, and denial of their civil and human rights. Discrimination against LGBTQ+ persons has been associated with high rates of psychiatric disorders, substance abuse, and suicide7.
Personal, family, and social acceptance of sexual orientation and gender identity affects the mental health and personal safety of LGBT individuals7.
Attitudes
A majority of LGBTQ+ people say that they or an LGBTQ+ friend or family member have been threatened or non-sexually harassed (57 percent), been sexually harassed (51 percent), or experienced violence (51 percent) because of their sexuality or gender identity8.
Fifty-nine percent of LGBTQ+ people feel that they have fewer employment opportunities and 50 percent believe they are paid less than non-LGBTQ+ people8.
Thirty-eight percent of transgender people say they have experienced slurs and 28 percent have experienced insensitive or offensive comments because of their gender identity or sexual orientation8.
Twenty-two percent of transgender individuals say they have avoided doctors or health care out of concern they would be discriminated against8.
Prevalence
LGBTQ+ teens are six times more likely to experience symptoms of depression than non-LGBTQ+ identifying teens9.
LGBTQ+ youth are more than twice as likely to feel suicidal and over four times as likely to attempt suicide compared to heterosexual youth10.
Forty-eight percent of transgender adults report that they have considered suicide in the last year, compared to 4 percent of the overall US population11.
Access/Insurance
In a survey of LGBTQ+ people, more than half of all respondents reported that they have faced cases of providers denying care, using harsh language, or blaming the patient's sexual orientation or gender identity as the cause for an illness. Fear of discrimination may lead some people to conceal their sexual orientation or gender identity from providers or avoid seeking care altogether12.
In 2011, the Joint Commission, an independent non-profit national organization that accredits and certifies more than 20,000 health care organizations and programs in the U.S., began to require that hospitals prohibit discrimination based on sexual orientation, gender identity, and gender expression in order to be accredited12.
Treatment Issues
Approximately 8 percent of LGBTQ+ individuals and nearly 27 percent of transgender individuals report being denied needed health care outright13.
In mental health care, stigma, lack of cultural sensitivity, and unconscious and conscious reluctance to address sexuality may hamper effectiveness of care14.
Evidence suggests that implicit preferences for heterosexual people versus lesbian and gay people are pervasive among heterosexual health care providers14.
Statistics such as these should upset anyone who reads them, but it should cause particular outrage among mental health providers and social workers. Ethically speaking, what are we doing to "challenge this social injustice." It is clear the system in which serve does not "respect the inherent dignity and worth of all persons."
As a social worker, I am called to help eliminate the stigma the LGBTQ+ community faces. I am called to stand with marginalized populations of every form. I owe it to my profession. I owe it to my own humanity. And I owe it to Mr. Jones, for without his inspiration, encouragement and patient instruction, I would not have been able to write these words.
Joshua Pulis, LMSW, is the Clinic Manager for Metrocare's Grand Prairie Clinic. Metrocare is Dallas County's largest provider of Mental Health services and serves over 60,000 people for mental health and intellectual and developmental disabilities services annually.
SOURCES
1http://williamsinstitute.law.ucla.edu/publications/how-many-people-lgbt/
2Substance Abuse and Mental Health Services Administration (SAMHSA)'s public online data analysis system) PDAS
3https://www.census.gov/data/tables/time-seris/demo/popest/2010-state-total.html
4Platt, L. F., Wolf, J. K., & Scheitle, C. P. (2018). Patterns of mental health care utilization among sexual orientation minority groups. Journal of Homosexuality, 65(2), 135-153
5https://www.mhanational.org/issues/lgbtq-communities-and-mental-health
6Newport, F. (2018, May 22). In U.S., estimate of LGBT population rises to 4.5 percent. Gallup. https://news.gallup.com/poll/234863/estimate-lgbt-population-rises.aspx
7Office of Disease Prevention and Health Promotion. (2016). Lesbian, gay, bisexual, and transgender health. Retrieved from https://www.healthypeople.gov/2020/topics-objectives/topic/lesbian-gay-bisexual-and-transgender-health
8National Public Radio, the Robert Wood Johnson Foundation, & The Harvard T.H. Chan School of Public Health. (2017, November). Discrimination in America: Experiences and views of LGBTQ Americans. Retrieved June 24, 2020 from https://www.rwjf.org/en/library/research/2017/10/discrimination-in-america–experiences-and-views.html
9Anxiety & Depression Association of America. (2018). LGBTQ+ communities. https://adaa.org/lgbtq-communities
10Human Rights Campaign Foundation. (2017, July). Mental health and the LGBTQ community. https://suicidepreventionlifeline.org/wp-content/uploads/2017/07/LGBTQ_MentalHealth_OnePager.pdf
11National Center for Transgender Equality. (2016). The report of the 2015 U.S. Transgender Survey. https://transequality.org/sites/default/files/docs/usts/USTS-Full-Report-Dec17.pdf
12Kates, J., Ranji, U., Beamesderfer, A., Salganicoff, A., & Dawson, L. (2016). Health and access to care and coverage for lesbian, gay, bisexual, and transgender individuals in the U.S. Retrieved from http://kff.org/report-section/health-and-access-to-care-and-coverage-for-lesbian-gay-bisexual-and-transgender-health-challenges/
13National Women's Law Center. (2014). Health care refusals harm patients: The threat to LGBT people and individuals living with HIV/AIDS. Retrieved from https://nwlc.org/wp-content/uploads/2015/08/lgbt_refusals_factsheet_05-09-14.pdf
14Sabin, J. A., Riskind, R. G., & Nosek, B. A. (2015). Health care providers' implicit and explicit attitudes toward lesbian women and gay men. American Journal of Public Health 105(9), 1831-1841. doi 10.2105/AJPH.2015.302631