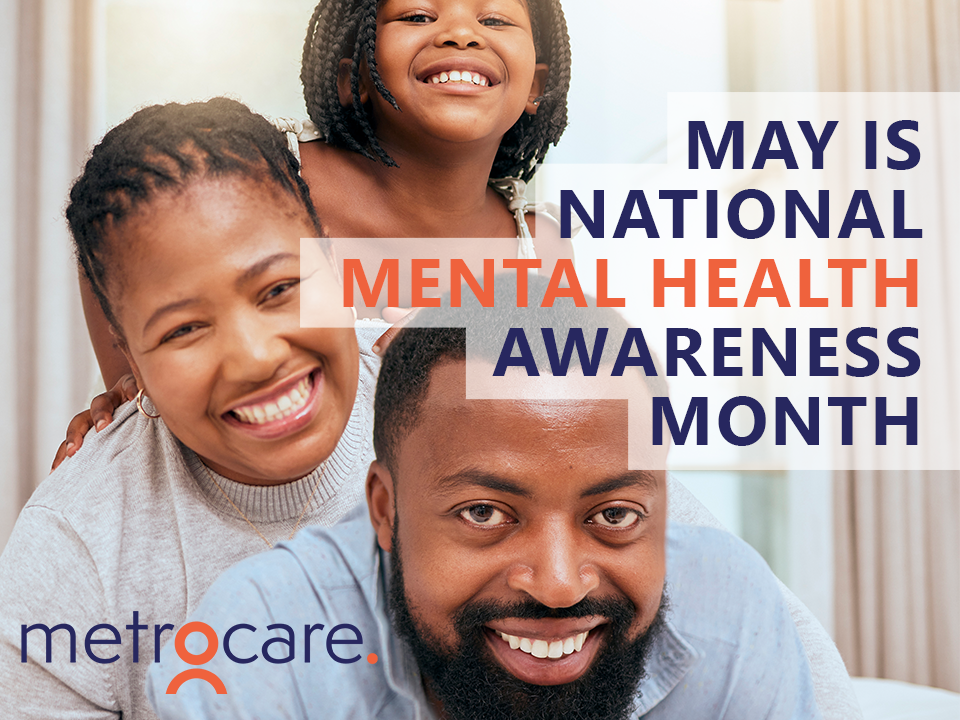 Metrocare fully supports our society's efforts to raise awareness of mental health. For us, mental health is physical health. However, reducing the stigma of behavioral healthcare continues to prove an obstacle. As kids, perhaps you've heard a coach, a teacher, or a parent says something like, "It's all in your head." While the truth of the statement cannot be argued, the implied message often leads to a dismissal or downplaying of that person's experience. Of course, "it's all in our heads." That's where our brains reside. The human brain can no longer be treated as a less important organ than hearts, lungs, or guts.
Historically, mental illness has been treated as a symptom of insanity or brokenness. At Metrocare, we know these labels are neither fair nor accurate. Instead, we champion the de-stigmatization of mental illness. Anxiety, depression, and stress are all part of being human. People experiencing these challenges not only deserve compassion, but expert services from skilled clinicians who care.
We join with the message of Mental Health America to take some time to "look around, look within." Your mental health rests in your hands. Metrocare is here to assist however we can. You can also check out the 2023 Mental Health Toolkit that MHA provides.
Sign up for our newsletter