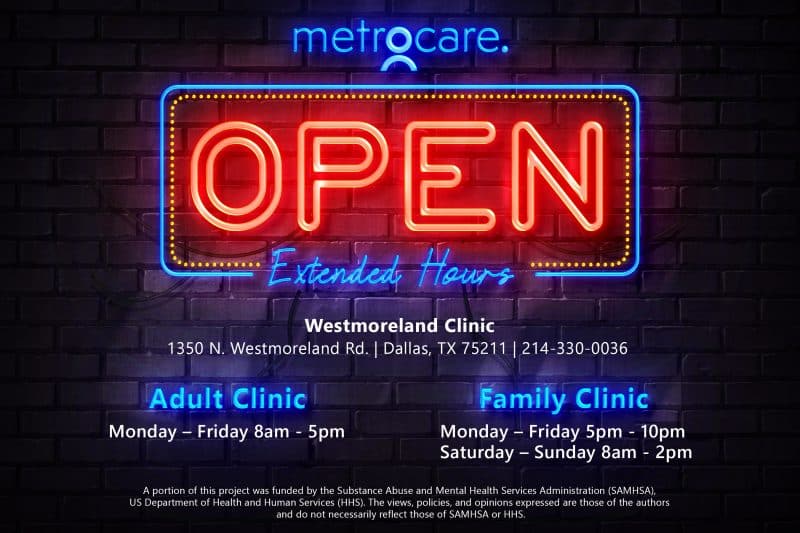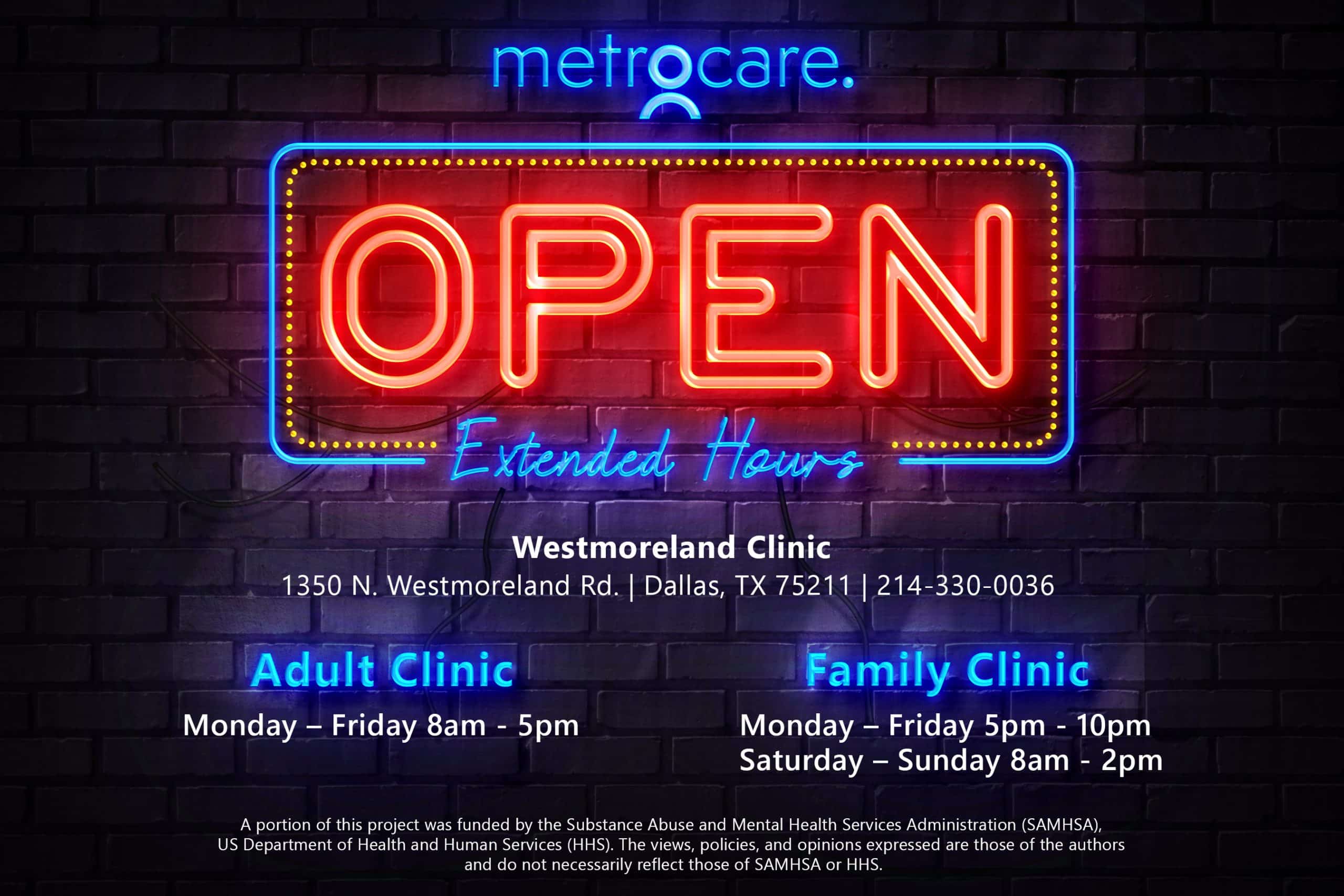 For over 50 years, our clinics across the region have opened their doors to the community every weekday – currently from 8am to 5pm. In that window of time, we provided various services to over 50,000 people last year! That's a decent-sized city by itself.
Now, we are expanding hours at our Westmoreland clinic located at 1350 N Westmoreland near I-30. Thanks to partial funding from the Substance Abuse and Mental Health Services Administration (SAMHSA), Metrocare is making our high-quality services more available. This will allow our clients and their families – including children and teens – to utilize our clinic and pharmacy after work and even on the weekends. The extended hours will begin at 5pm on weekdays and will continue until 10pm. On the weekends, the clinic will be open from 8am-2pm. We believe this expansion meets a significant need in our city.
When someone is experiencing a mental health crisis or is in desperate need of their prescribed medication, accessibility is paramount. Not only will the extended hours at the Westmoreland clinic offer services to adults, but the whole family! Teens and children will also have access to evening and weekend appointments. And as always, walk-in's are welcome, too.
The stories from our clients speak of vital support and expert guidance from doctors, clinicians, and care coordinators. The reason we do what we do can be summed up in one word: care. We care about the people living in Dallas County who need mental health services. With this expansion of hours at our Westmoreland clinic, we trust that our passion to help will find more people to serve. Metrocare cares. Find yourself here.
Sign up for our newsletter