Bridging the gap between research and the real world.
ACER is committed to offering an environment that supports clinical research in a real-world setting. Treatment innovations developed through research offer renewed hope to our neighbors who are served in public mental health. The Center's access to thousands of patients assures an adequate trial for almost any new idea. Contact us to obtain patient application forms for upcoming research trials
Trainees who wish to be involved in community-based clinical research have the opportunity to collaborate with current studies or to develop new ones with the assistance of Center staff. Grant development staff is also available to pursue funding.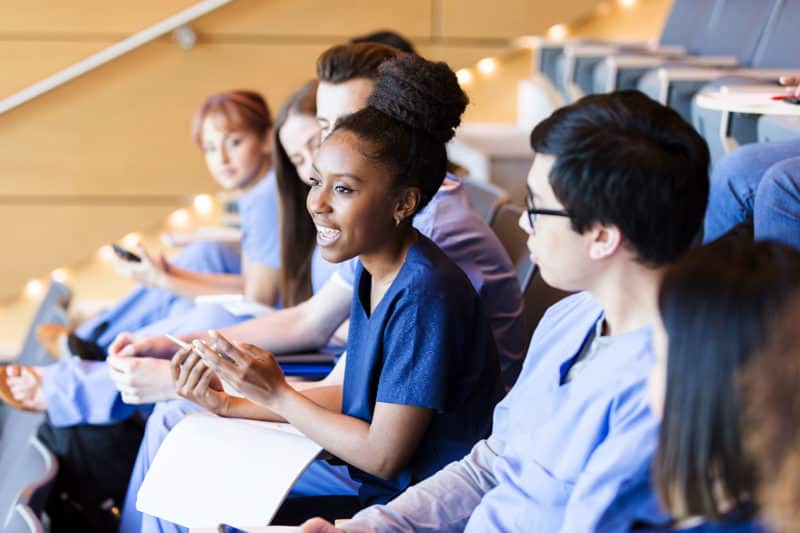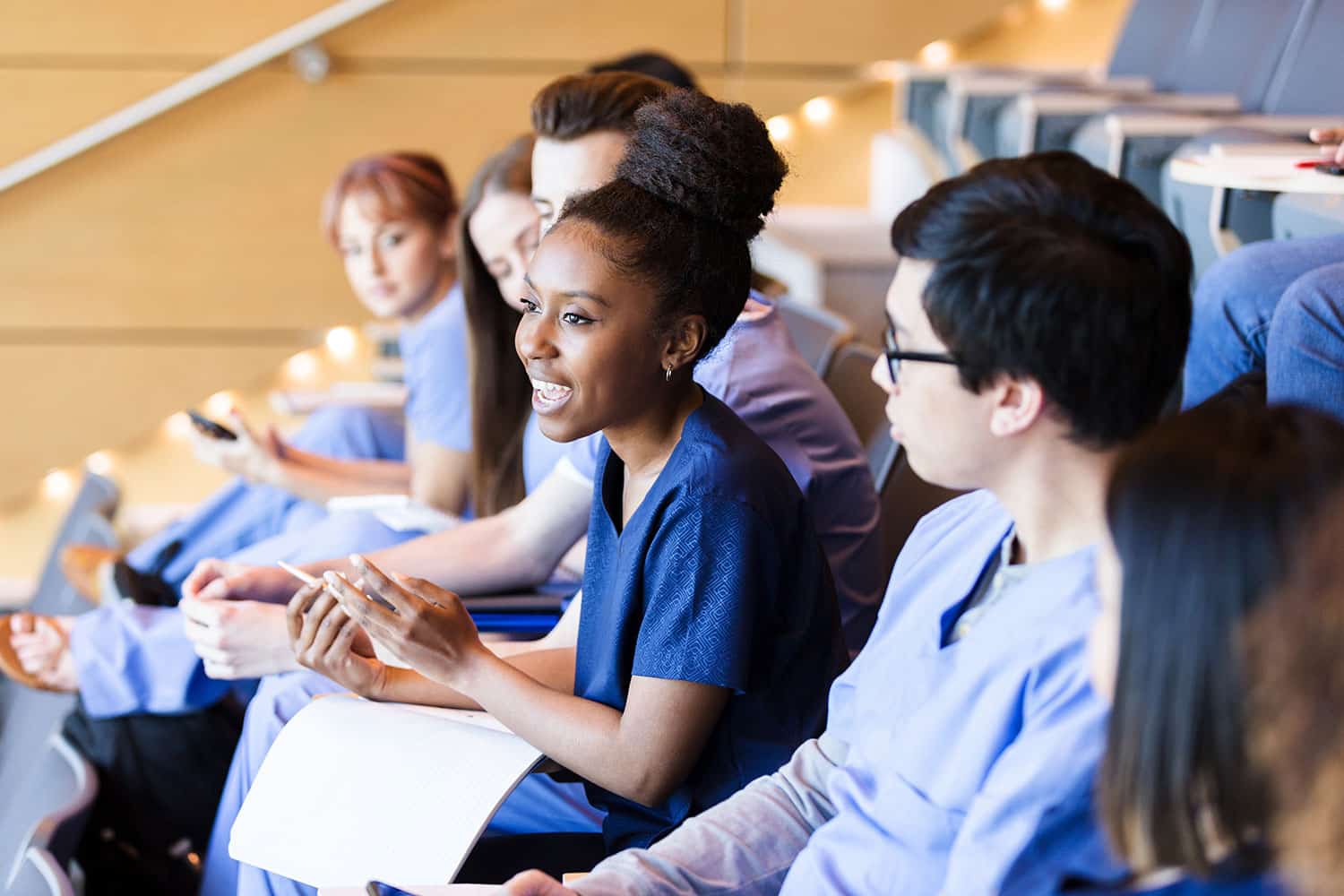 ACER research endeavors with trainees
Enhanced Program for Early Psychosis ( ePEP) (Texas Depaitment of State Health Services funding)

Disaster mental health (NIMH and Memorial Institute for the Prevention of Terrorism/US Dept. of Homelai1d security grants)

Homelessness (NIDA-funded SUNCODA service use study, Bridge study)

Domestic violence (Genesis Women's Shelter & Support)

Suicide risk screening (Parkland emergency depaitment [ED]/hospital, University of Texas System Patient Safety Committee grant)

Cohen Veterans Network Clinic (Cohen funded; descriptive data)

Psychoeducation and hepatitis C (NIAAA grant)

Paul Quinn College (PQC, systematic psychiatric evaluation and clinic)

Monday Psychiatty Clinic (MPC, psychiatric screening, medical students)

Lethal injection (literature review)

Wellness program for housestaff(development, implementation, quality improvement)
Peer-reviewed published articles acknowledging Metrocare Services
North CS. Gaps in knowledge about personality disorders in homeless populations (commentary for aiticle by Whitbeck, A1menta, and Welch-Lazoritz, "Borderline personality disorder and Axis I psychiatric and substance use disorders among women experiencing homelessness in three US cities").
Social Psychiatry and Psychiatric Epidemiology, 2015; 50(8):1293-1295 (ePub 5/20/15 as doi:
10.1007/s00127-015-1066-6). PMID: 25989954

Triantafyllou D, Nmth CS, Za1tman A, Roediger HL III. A ORM study of trauma memory among employees of New York City companies affected by the September 11, 2001 attacks. Annals of Clinical hychiatry, 2015; 27(3):165-174. PMID: 26247215

Nmth CS. The classification of hysteria and related disorders: historical and phenomenological considerations. Behcrvioral Sciences, 2015; 5:496-517 (ePub 11/6/15 as doi: 10.3390/bs5040496). PMID:26561836

King RV, Polatin PB, Hogan D, Downs DL, North CS. Needs assessment of Hurricane Katrina evacuees residing temporarily in Dallas. Community Mental Health Journal, 2015; 52(1 ): 18-24 (ePub 10/27 /15 as doi: 10. l 007/sl0597-015-9938-5). PMID: 26507550

Pfefferbaum B, North CS, Pfefferbaum RL, Jeon-Slaughter H, Houston JB. Reactions of Oklahoma City bombing survivors to media coverage of the September 11, 2001, attacks. Comprehensive Psychiatry, 2015; 65:70-78 (ePub 9/25/15 as http://dx.doi.org/10.1016/j.comppsych.2015.09.0!0). PMID: 26773993

Pfefferbaum B, Nmth CS. Child disaster mental health services: a review of the system of care, assessment approaches, and evidence base for intervention. Current Psychiatry Reports, 2016; 18(1), 1-7 (ePub 12/30/15 as doi: 10.1007/s11920-015-0647-0). PM1D: 26719308

Surls AM, Holliday R, North CS. The evolution of the classification of psychiatric disorders. Behavioral Sciences, 2016; 6(1):5 (ePub 1/18/16 as doi:10.3390/bs6010005)

Zhang G, Pfefferbaum B, Narayanan P, Lee S, Thielman S, Nmth CS. Psychiatric disorders after terrorist bombings among rescue workers and bombing survivors in Nairobi and rescue workers in Oklahoma City. Annals of Clinical Psychiafly, 2016; 28(1):22-30. PMID: 26855982

Sims 0, Pollio DE, Hong BA, Jain MK, Brown GR, Nmth CS. An assessment of concurrent drug and alcohol use among patients seeking treatment for hepatitis C. Annals of Clinical Psychiatry, 2016;

Roaten K, Khan F, Brown K, Nmth CS. Development and testing of procedures for violence screening a11d suicide risk stratification on a psychiatric emergency service. American Journal of Emergency Medicine, 2016; 34(3):499-504 (ePub 12/12/15 as doi: 10.1016/j.ajem.2015.12.014). PMID: 26774990

Isenberg Kl, Dinwiddie S, Heath C, Osborne V, Tepper M, Jarvis M, Spitznagel EL, Zorumski CF, No1th CS. Effect of electrical parameters on ECT convulsive threshold and duration. Annals of Clinical Psychiafly, 2016; 28(2):105-116.

King RV, Larkin GL, Fowler RL, Downs D, North CS. What makes an effective disaster leader & responder? A survey of emergency opinion leaders. Disaster Medicine and Public Health Preparedness, 2016 (ePub 5/18/16 as doi: 10.1017/dmp.2016.24. PMID: 27189875

Triantafyllou D, Wang C, North CS. Correlates of duration of intimate partner violence among women seeking services at a domestic violence suppmt center. Journal of Inte1personal Violence, 2016 ( ePub 5/4/16 as pii: 0886260516647522). PMID: 27150285
Peer-reviewed journal articles in press acknowledging Metrocare Services
Simpson EW, Sims OT, North CS, Hong BA, Pollio DE. Family psychoeducation for hepatitis C patients and their families: recommendation for clinicians. Social Work with Groups, 2016; 40(4), accepted for publication.

North CS, Brown ES, Pollio DE. Expanded conceptualization of multimorbidity to encompass substance use disorders and other psychiatric illness. Annals of Clinical Psychiatry, 2016; accepted for publication.

North CS, Surls AM, Smith RP, King RV. The evolution of PTSD criteria across editions of the DSM. Annals of Clinical Psychiatry, 2016; in press.

Pollio DE, Durkin D, North CS. An exploration of content in multifamily psychoeducation groups: the impact of consumer choice in a flexible curriculum. Families in Society, 2016; accepted for publication.

Roy W, Roaten K, DownsD, Khan F, Pollio DE, Nmth CS. Suicide risk assessment and management: real-world experience and perceptions of emergency medicine physicians. Archives of Suicide Research, 2016; accepted for publication.

North CS. Disaster mental health epidemiology: methodological review and interpretation ofresearch findings. Psychiafly: Inte1personal and Biological Processes, 2016; 79(2):1-17 (ePub as doi:
l 0.1080/00332747.20 l 6.1155926).
Book chapters acknowledging Metrocare Services published or in press
North CS. The mental health sequelae of major disasters. In Directions in Psychiatry, 2016; 35(3):183- 198. Hobart, NY: Hatherleigh.

North CS. Epidemiology of disaster mental health: the foundation for disaster mental health response. In Ursano RJ, Fullerton CS, Weisreth L, & Raphael B (eds.): Textbook of Disaster Psychiat1y, 2″d ed. New York: Cambridge University Press, 2016, accepted for publication.

May OJ, North CS. Postdisaster psychopathology among rescue workers responding to multiple-shooting incidents. In Wilson LC (ed.): The Wiley Handbook of the Psychology of Mass Shootings, 1st ed. Hoboken, NJ: John Wiley & Sons, 2017, in press.
Three academic grant applications
ROI: Motivational Interviewing for Alcohol and Hepatitis C (NIAAA)

T32 postdoctoral training grant: Research Training Program to Address Addiction and Multimorbidities in Communities (NIDA)

UT Southwestern Medical Center: A mental health treatment engagement intervention for students at a Historically Black College/University (HBCU)
Academic presentations
American Psychopathological Association, New York, NY, poster, Mar 2015 – EDSR Suicide Risk Screening in the Psychiatric Emergency Department

American Psychopathological Association President's Presentation, New York, NY, Mar 20 I 5 – Nosology of Posttraumatic Psychopathology: Implications for Boundaries of Psychopathology

University of Alabama at Birmingham, Birmingham, AL, Mar 2015 -After the Unthinkable: Reconsidering the Mental Health Consequences of Disaster

Centers for Disease Control, Atlanta, GA, April 2015 -Mental Health Response to Community Disasters

Veterans Affairs No1th Texas Health Care System Critical Care Nursing Update, Dallas, TX, May 2015 – PTSD and DSM-5: A Work in Progress

American Academy of Clinical Psychiatrists National Annual meeting in Chicago, IL, March 2016 – Overview of Posttraumatic Stress Disorder

American Academy of Clinical Psychiatrists National Annual meeting in Chicago, IL, March 2016- Management of Posttraumatic Stress Disorder

Metrocare spring half-day workshop on bipolar disorder, Communities Foundation, Dallas, TX, April 2016

Bio-Defense Network Webinar on disaster response, June 2016-Mental Health Response to Community Disasters

Texas Council of Community Centers, San Antonio, TX, June 2016 -Enhanced Program for Early Psychosis ( ePEP): A New Treatment Approach
Metrocare IRB-approved research conducted at Metrocare by Community Partners
AdinoffB. Lidocaine infusion as a treatment for cocaine relapse and craving (UTSW)-NlDA

Browri S. Ondansetron for bipolm· disorder and alcohol nse disorder (UTSW) -SMRI

Brown S. Clinical medication development for bipolar disorder and alcohol use disorders (UTSW) – Brain and Behavior Foundation

Mason B. Contributions of the gut microbiome to anxiety symptomatology (UTSW)-Brain m1d Behavior Foundation

Nakonezny P. A randomized, multi-site, parallel-group, rater-blind study compm·ing response with aripiprazole once monthly and standm·d of care oral antipsychotics in non-adherent outpatients with schizophrenia identified using the brief adherence rating scale (UTSW) -Otsuka Pharmaceuticals

North C. Evaluation ofMetrocare's Enhanced Program for Early Psychosis (UTSW) -Texas Department of State Health Services

Pinkham A. SCOPE: social cognitive psychometric evaluation (UTD) -NIMH

Sasson N. Comparing social cognitive dysfunction in autism and schizophrenia (UTD)-NlDA

Tmnminga C. Lurasidone effects on tissue glutamate in schizophrenia (UTSW) -Sunovian

Tmnminga C. Bipolar-schizophrenia network for intermediate phenotypes: psychosis and affective research domains (UTSW) -NIMH

Trivedi M. Standard consent for psychiatric screening (UTSW) -NIMH

Westover A. Schizophrenia research database (UTSW) -Otsuka Pharmaceuticals

Westover A. A survey of financial incentives to improve medication adherence in schizophrenia (UTSW) -Otsuka Pharmaceuticals