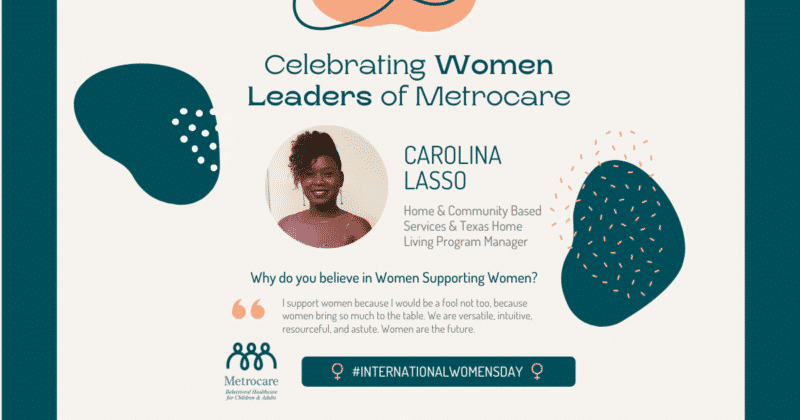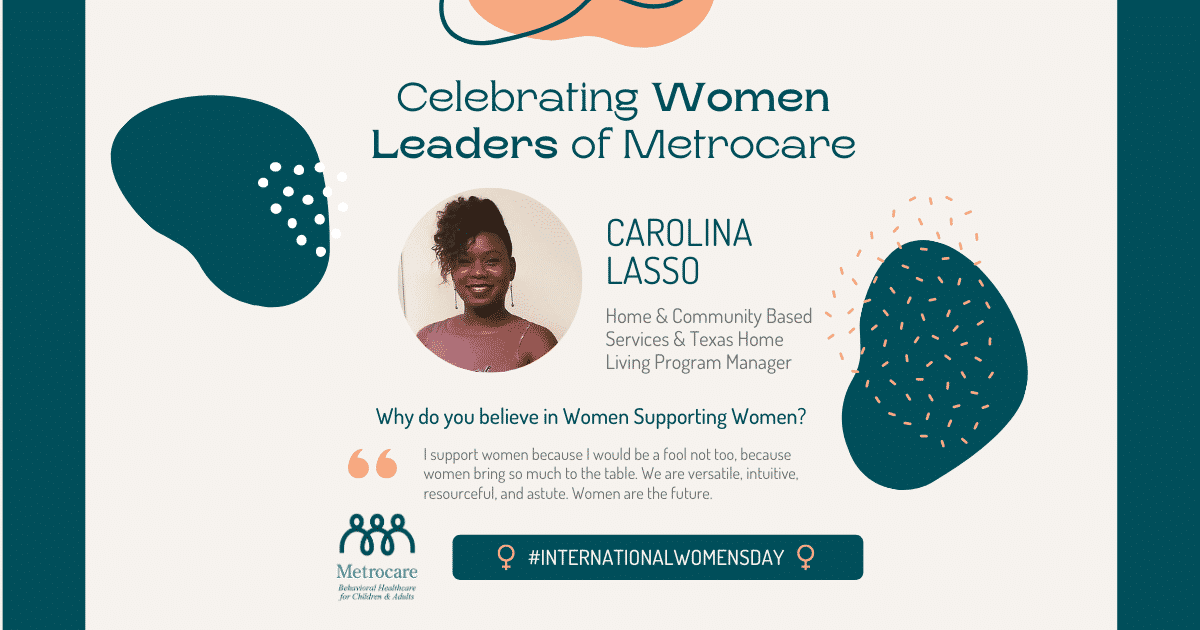 March 08, 2021
Meet Carolina Lasso
Home & Community Based Services and Texas Home Living Program Manager
What is your role at Metrocare?
I am the Program Manager over the Home & Community Based Services and Texas Home Living Program, two Texas Medicaid Waiver programs provided to help individuals with an intellectual or developmental disability live in the community long-term and reach their fullest potential.
As Dallas County's Local Intellectual & Developmental Disability Authority, Metrocare serves as the front door for all publicly available State IDD funded programs. When an individual receives an HCS or TxHmL slot from the state, my staff has the privilege of coordinating these services for families and their loved ones.
I have been with Metrocare and serving those with intellectual or developmental disabilities for 13 years.
What is the favorite part of your job?
There are so many parts of my job that I love, but my favorite part would be helping families access services and advocating for them. It brings me joy to know that I have helped someone who did not know anything about Intellectual and Developmental Disability (IDD) services connect to resources that can make such a difference in their lives.
How would you describe your team and your leadership style?
I would describe my team as dynamic because they are a very diverse group and always stepping up to get the job done!  I would describe my leadership style as democratic.  I am a firm believer in team work.
Why do you believe in Women Supporting Women?
I believe in women supporting women because women bring so much to the table. We are versatile, intuitive, resourceful, and astute. Overtime women have shown that they are the future, and we see women being used to their fullest abilities. I support women because I would be a fool not too.
Sign up for our newsletter