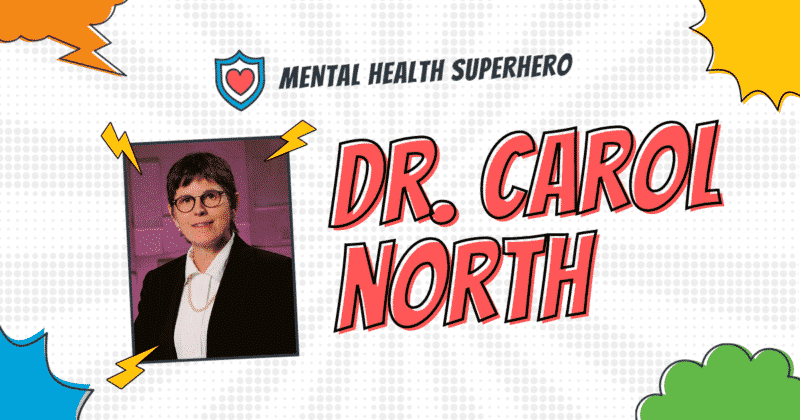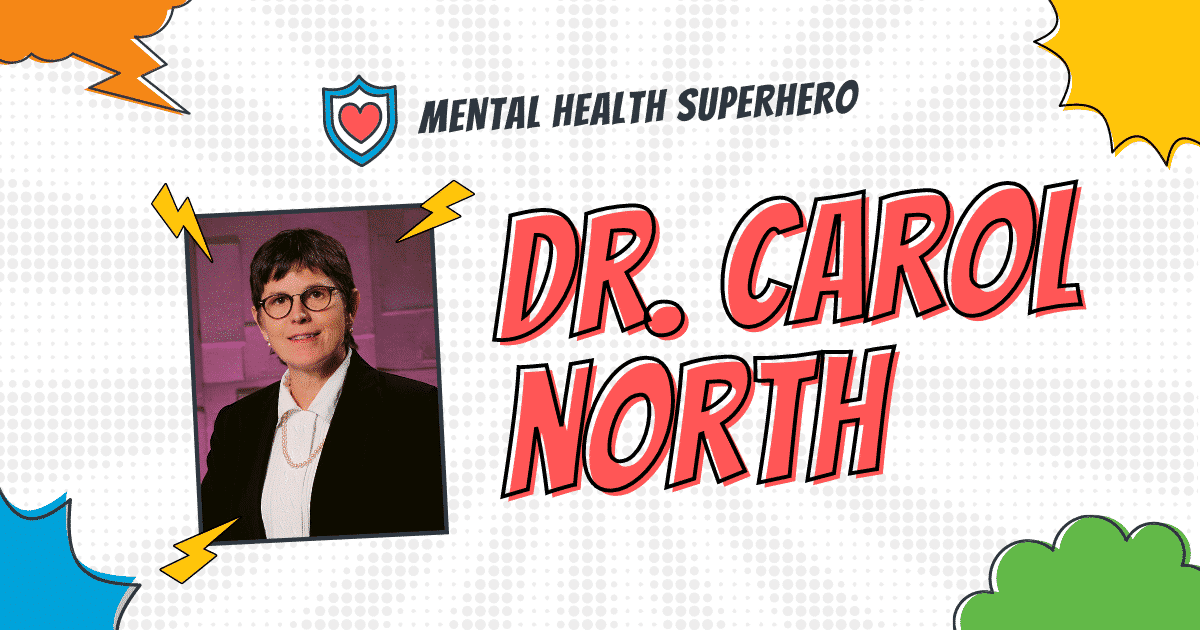 September 05, 2020
Meet Dr. Carol North
Nancy and Ray L. Hung Chair in Crisis Psychiatry at UT Southwestern Medical Center
What is your role at Metrocare?
It is really exciting to see my research trainees and my research staff getting excited about scientific data.
What is the favorite part of your job?
The intersection of the wonderful people I work with and the science I do. It is really exciting to see my research trainees and my research staff getting excited about scientific data, when they learn how to work with it and when they discover new things in it. It reminds me of early in my career as a young scientist, when I became ecstatic over finding new things in my medical research data and knowing that I would be able to introduce this new knowledge, never known before, to the world for the very first time, knowledge with the potential to help a lot of people with psychiatric or other medical illness. Now I get to bring that same kind of experience to my research trainees and my staff.
In your opinion what is your mental health super power that you offer to those you serve?
My love and enthusiasm for what I do – sometimes it is contagious! I don't know that this is exactly "super," but not everybody has this type of connection to their work.
Why do you choose Metrocare?
Actually, Metrocare chose me – and when Metrocare approached me to come to my job at the Altshuler Center for Education & Research (ACER), I realized right away what a perfect relationship this could be. It had amazing potential to advance research that can help our patients and teach future clinical researchers to carry on this work in the field of community psychiatry – and it has turned out to be everything it promised and more for this potential.
How is your work making a difference or informing mental health treatment best practices?
We are advancing knowledge of clinical psychiatry in the community through our work at ACER. We've been increasing the understanding of the psychosocial problems of people experiencing homelessness, developing and testing programs for early treatment of psychotic illness such as schizophrenia, learning about how recognition of an important side effect of antipsychotic medication resulting in abnormal movements can be improved in psychiatric care, studying psychosocial needs of students at Paul Quinn College, a historically black college/university, evaluating an equine-assisted therapy program at Equest for military veterans reintegrating into civilian life, and continuing to conduct groundbreaking research on the effects of major disasters on mental health. These are just a few of the many research areas that work at ACER is pursuing, and this work is being published in major scientific journals and textbooks and being used by mental health professionals to inform their work in many areas. Additionally, I happened to write the book on psychiatric diagnosis – it's called "Psychiatric Diagnosis," the 7th edition (North & Yutzy, Oxford University Press, 2018) of Goodwin & Guze's Psychiatric Diagnosis textbook that I myself had to study as part of my own medical school curriculum decades ago, and ultimately I was chosen to be the author of this classic and well-respected textbook that today's students now have to study.
In your role, what are you seeing around Dallas as it relates to the need for mental health services and how can donors support these efforts?
I see a huge and urgent need for research on mental health effects of Covid-19 on patients, providers, and the general public. I know research might not be that sexy, but I could do a far better job on a question that pertains directly to what I do in the question above.
Sign up for our newsletter